One of my (albeit many) guilty pleasures is the CW network show,
Gossip Girl
. I love the scenes of New York and all of amazing fashion eye candy. It is so much fun to watch the melodrama and sheer over-the-topness of this show. However, to assuage my guilt at watching this (awesome) teeny bopper spectacle, I only let myself watch when I am working out. I have bought seasons one and two on iTunes and have been known to stay on my elliptical for two episodes because I am so hooked.
I truly cannot get enough of the fashion and style showcased on the show: Lily's luxurious elegance, Jenny's trendy funkiness, Vanessa's vintage flair, Blair's preppiness. However, Serena van der Woodsen is my fashion icon. Her style is a blend of rock and roll and boho. I LOVE it! If I had her money, I would dress exactly like her. (Though really, what 17 year old dresses like that?)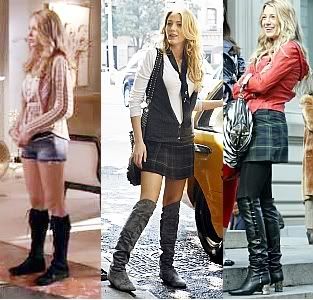 As much as I idolize Serena's SoHo style, Blair Waldorf is my hair icon. (Serena would be that too, but that blond would just not work for me.) However, Blair's red is gorgeous and really flattering. I love her color, her waves, her length, her thick locks, even her headbands!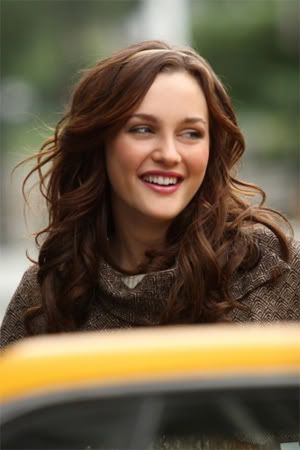 I have the color now, after many months of dying my brown hair more and more red. I have found a way of creating soft waves with no work by spraying my hair with Bumble and Bumble Surf Spray, twisting it into a bun and letting it dry. However, I do not have the length or the thickness yet. So, last week I went to my usual salon to explore getting extensions to complete my Blair Hair look. It is incredible what they can do with extensions! They can last for six months and would be oh so beautiful. But Holy Hair, Batman, are they pricey! I mean really pricey. As in, to get Blair Hair for up to six months, it would cost me over $2000! Now, I am quite good at taking care of myself and treating myself very well, but even I could not consider this. Oh well.